Why La Optionz Tiles Are So Popular in The Bhavnagar Market?
For the past few years, La Optionz tiles have been all the rage on the market. Customers choose these tiles for a variety of reasons. La Optionz tiles offer a distinct advantage over other available tiles in the market due to their extensive variety. That is why these tiles are so popular among end-users and, presumably, tile providers. So, let's examine some of the reasons –
Why La Optionz tiles are so popular?
1. La Optionz Tiles are Sturdy and Durable
La Optionz tiles, like ceramic tiles, are constructed of clay, but they contain essential components like silica, feldspar, and quartz. These elements melt and synthesize into a glass-like product when baked at a high temperature. As a result, the tiles become quite sturdy and durable. These tiles are noted for their stain resistance and low water absorption.
2. Design, shape, and texture versatility
La Optionz tiles are not only sturdy and long-lasting, but they also come in a variety of shapes, designs, and textures. La Optionz tiles, according to Saurashtra Group tile manufacturers in Gujarat, are a perfect alternative to natural flooring materials like ceramic tiles for the same reason.
La Optionz tiles are popular among tile manufacturers and interior designers because they can accommodate even the most demanding modification. La Optionz tiles can be designed to have practically any texture, including glassy, brick, natural stone, and wood. And there's more. Both matte and glossy finishes are offered in La Optionz tiles. In a word, these tiles provide ample opportunity to emphasize or downplay various characteristics as desired.
Because La Optionz tiles are simple to install, suppliers and tile manufacturers in India recommend them. These tiles are often thinner than their natural counterparts and come pre-polished and ready to use. Unlike other flooring solutions, which take at least 2 to 3 days to set, these tiles can be used immediately after installation.
La Optionz tiles are one of the most popular options on the market today due to their low maintenance requirements. They do not require much cleaning or maintenance because they are color and damage resistant. They may be readily cleaned with soap and water without leaving any residue. They're common in areas like airports, hospitals, shopping malls, department stores, offices, and restaurants, to mention a few.
Why La Optionz is Right Tile Provider Company in Bhavnagar?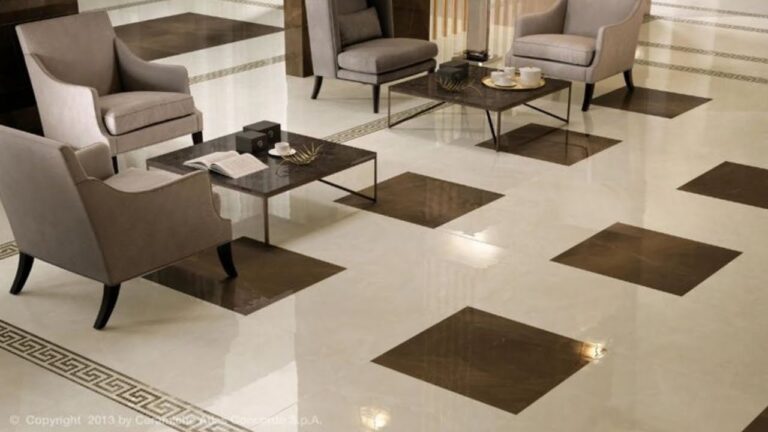 As a leading tile provider in Bhavnagar, La Optionz can provide you with high-quality tiles that are tailored to your specific business needs. We create tiles that are sure-shot the greatest option for your consumers and, of course, for you, ranging from imaginative digital printing tiles to natural marble tiles to durable double-charged vitrified tiles to conventional ceramic and vitrified tiles of various varieties.
Expertise in the field – There are numerous tile manufacturers in India today, therefore experience must be considered when selecting a tile maker. La Optionz tile exporters or manufacturers are known for creating and manufacturing tiles with flawless finishes and sturdiness, and as a result, they have a loyal following.
Excellent Infrastructure – It is essential that you select a tile company with cutting-edge infrastructure and modern technology. They put a lot of care into the design and can create tiles that meet international requirements thanks to cutting-edge infrastructure. They are favored because of their stylish look and adherence to manufacturing standards.
In Gujarat, India, La Optionz is one of the most well-known porcelain tile makers. They have proven to be one of the most popular tile exporters in India for distributors and dealers all around the world.
Global Footprint – You may be confident in the tile quality and prompt delivery if you choose a tile manufacturer with a global reach. La Optionz has a strong distribution network, making the entire procedure simple and efficient. They have a large clientele all around the world and La Optionz is a well-known tile exporter in Bhavnagar, India, with a global presence and a loyal customer base.